Shenyang Medical College, founded in 1949, is located right in the beautiful city. The campus covers an area of 488,000 square meters with 260, 800 square meters of floor space. Our school is authorized toaward Master 's degree in basic medicine, public health and preventive medicine, and clinical medicine. with a total of 15 second-level disciplines. There are 12 under graduate majors, including clinical medicine, preventive medicine, stomatology, etc in our school. It is composed of 14 teaching institutions and has 2 affiliated
hospitals, 17 teaching hospitals and 150 training bases and more than 10000 students. Currently 4.437 faculty members and medical staff are working here, out of whom 253 are professors, 619 are associate professors, and 114 are doctoral and postgraduate supervisor.
We have established friendly relationships with more than ten foreign universities and institutions in the United States, Britain, Japan Netherlands Australia and Canada. Ambassador Extraordinary and Plenipotentiary of the Republic of Ghana to the Peoples Republic of China ambassador of the Federal Republic of Nigeria to the Peoples Republic of China, officials from Zambia Medical Committee, Ghana Medical Committee, Nigeria Medical Committee, Free State(South Africa)visited our school successively
Our College has been recruiting international students since 2004. Till now. more than 1300 international students from 50 countries are studying on campus. 73.2%o of our graduates have passed their National Medical Licensing Examinations.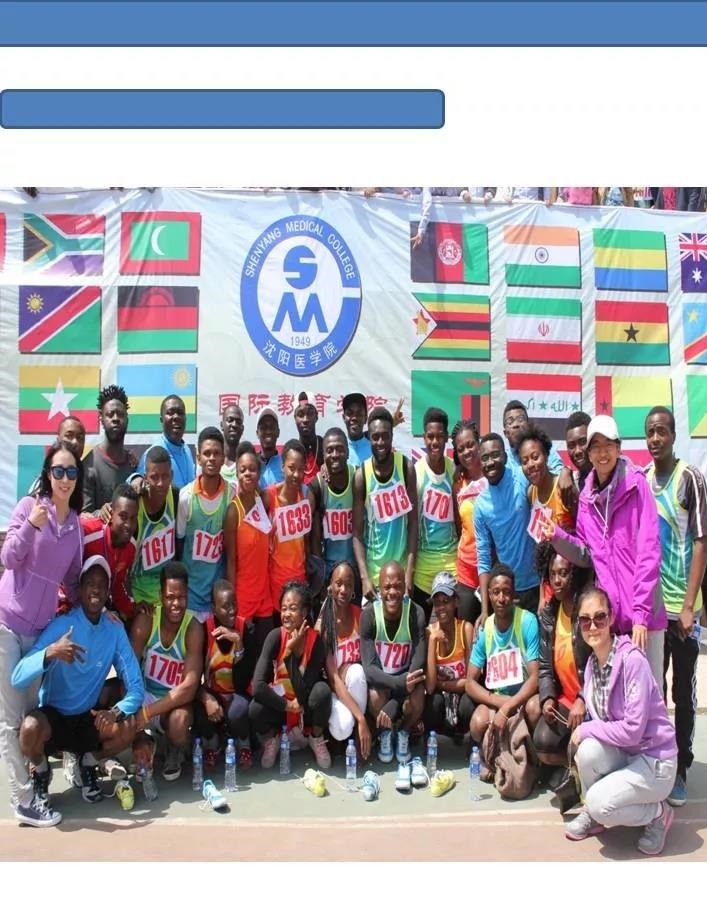 Degree Programs:
1. Clinical Medicine
2. Stomatology
3. Nursing
4. Preventive Medicine
5. Anesthesiology
6. Radiology
7. Medical Examination
(Note: 6-yearduration, instruction language---Chinese)
Qualifications for Admission:
1. Applicants should be non-Chinese citizens with a valid ordinary-type passport, be in good health.
2. Age: 16 above and under the age of 30. Excellent student age can be relaxed to 35 years of age. Applicants under the age of 18should submit the valid documents of their legal guardians in
China.
3. High school graduate certificate or with equivalent qualification of 12-year education background and pass the exam
4. Mathematics, physics and chemistry with 60% of total marks results are necessary for degree courses(Above level C).
5. All the applicants should have a reliable financial guarantee to pay for the study and living expenses during the stay in China.
Tuition Fee: 25000 RMB/year
Accommodation Fee: 2500-7500 RMB/year
Insurance Fee: 4800 RMB(6 years)
Registration Fee: 800 RMB
Fees above should be paid to college account :Visa Extension Fee 800 RMB/year
Health Checkup Fee; 700 RMB
( China)
Books Fee: 1000 RMB
The Required Application Materials
1. The Highest Educational Level Diploma which the Education Department issued and transcripts(copy)
2. Photocopy of passport. If the applicant has applied for visas in other countries, please provide a photocopy of the visa. If not, then provide us the second and third pages of
the blank visa
1. Bank Statement
Time for Applications and Registrations
Applications: from March 20th to September 31st
Registration: from October 20th to 31st
Sally
www.cuecc.com
Tel: 0086-17794515595
Whatsapp: 8617794515595
Facebook: Cuecc Sally
Twitter: CueccSally
Instagram: CUECCSally77
Wechat: CUECC3
Email:studyinchina@cuecc.com
skype: CueccSally
QQ:2853662503